Two SolBridge Students and Teammates Win Daejeon City Start-up Challenge
Category : [2022]
|
Writer : SolBridge
|
Date :
2022.09.22
|
Hit : 3,551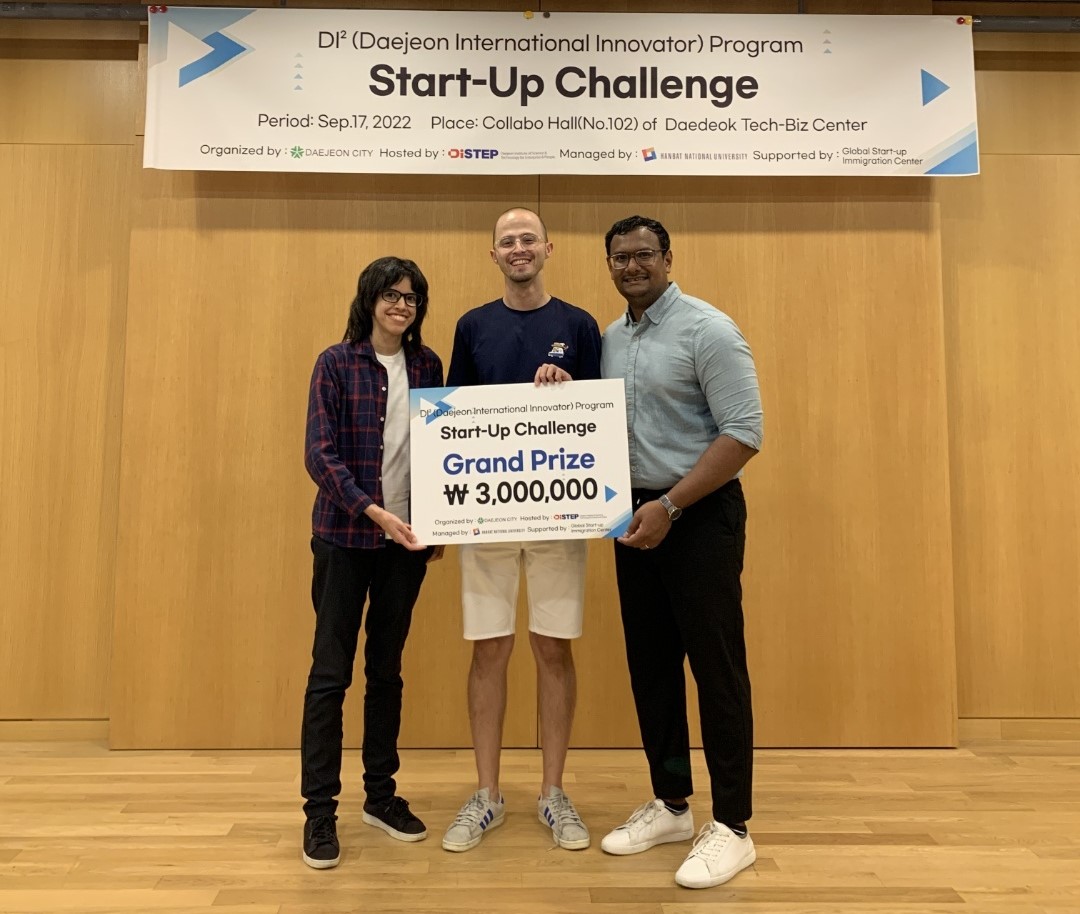 On July 15, 2022, Daejeon City launched its first Start-up Challenge – Daejeon International Innovators (DI2) – to bring together international students from across the city to actualize their entrepreneurial ideas to life. Hosted by the Daejeon Institute of Science & Technology for Enterprise & People (DiSTEP) and supported by Global Start-up Immigration Center, the program was a three-month journey that culminated on September 17, 2022.
SolBridge International School of Business undergraduate student, Ms. Vivian Rodrigues Mendes from Brazil, alongside her team members Mr. Ravi Shankar Pandit (KDI School of Public Policy & Management) and Mr. Huseyin Dinc (KAIST), secured the grand prize in the DI2 program with their tech idea of DaePlay.
DaePlay is a social networking mobile platform [multi-lingual] that aims to connect international students as well as Korean students and vice versa in South Korea. Through this application, students will be able to locate the nearest sports and entertainment facilities, communicate with fellow members of their community, and find like-minded individuals to befriend. The team of DaePlay is working on launching the application in 2023.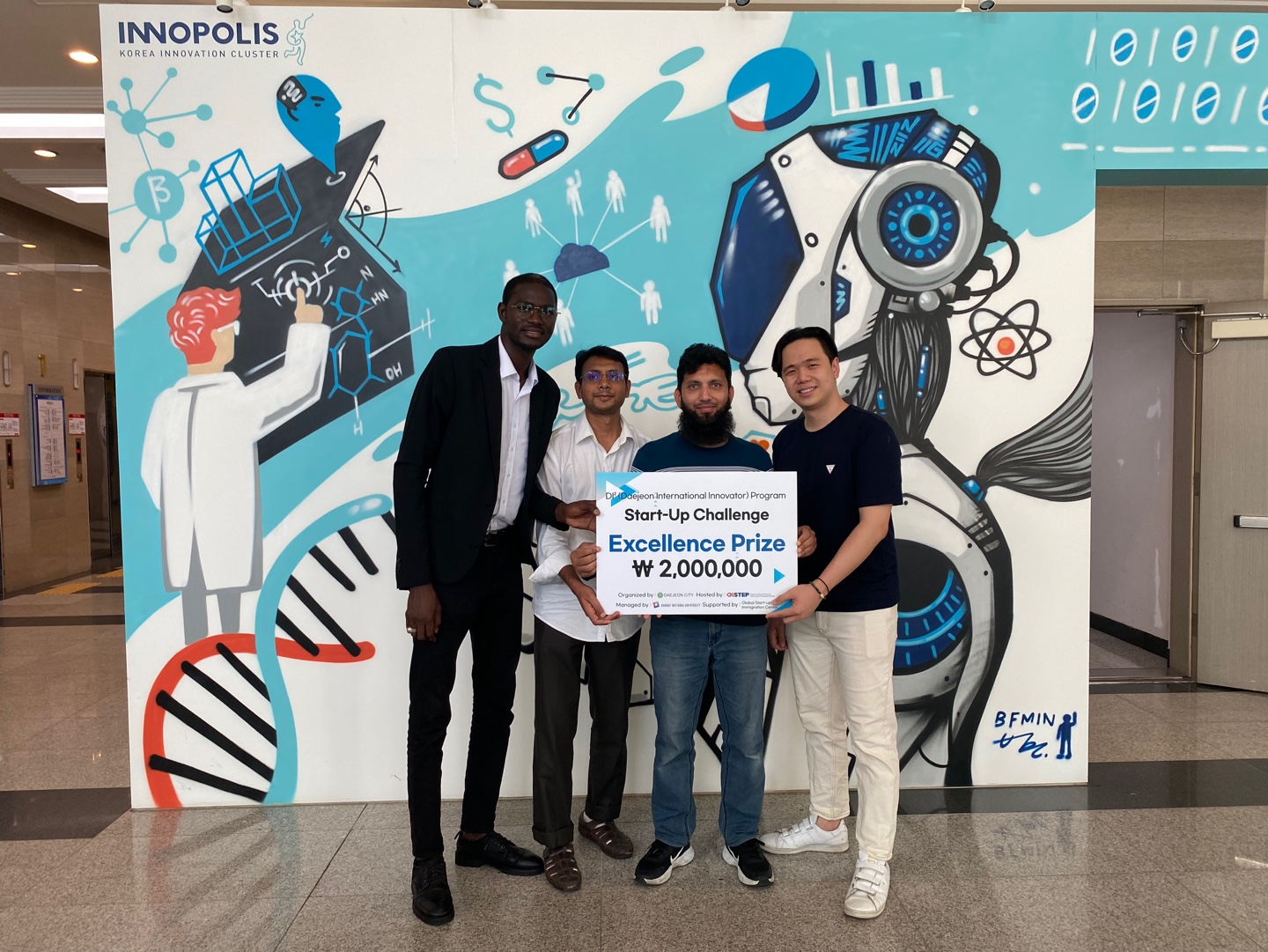 In second place was SolBridge Master's student Mr. Ignatius Hanny Sugiarto from Indonesia, together with his team members Dr. Saifur Rahman Sabuj (Hanbat National University), Dr. Abdul Manan Khan (Hanbat National University), and Mr. Mamadou Abdoulaye Gueye (Daejeon University) for their "Automated AI Drone with Disease Recognition for Agriculture Purpose" idea.
Their idea focuses on providing services to the agriculture industries in the area of crop disease early detection. In farming, prevention and early detection of diseases and pests are critical to a successful harvest. Using AI-based mapping, the team uses automated drones to scan crop fields and identify plants' potential threats before they spread out.
Congratulations to the winning teams!