Back-to-back Wins for SolBridge
Category : [2022]
|
Writer : SolBridge
|
Date :
2022.09.05
|
Hit : 3,756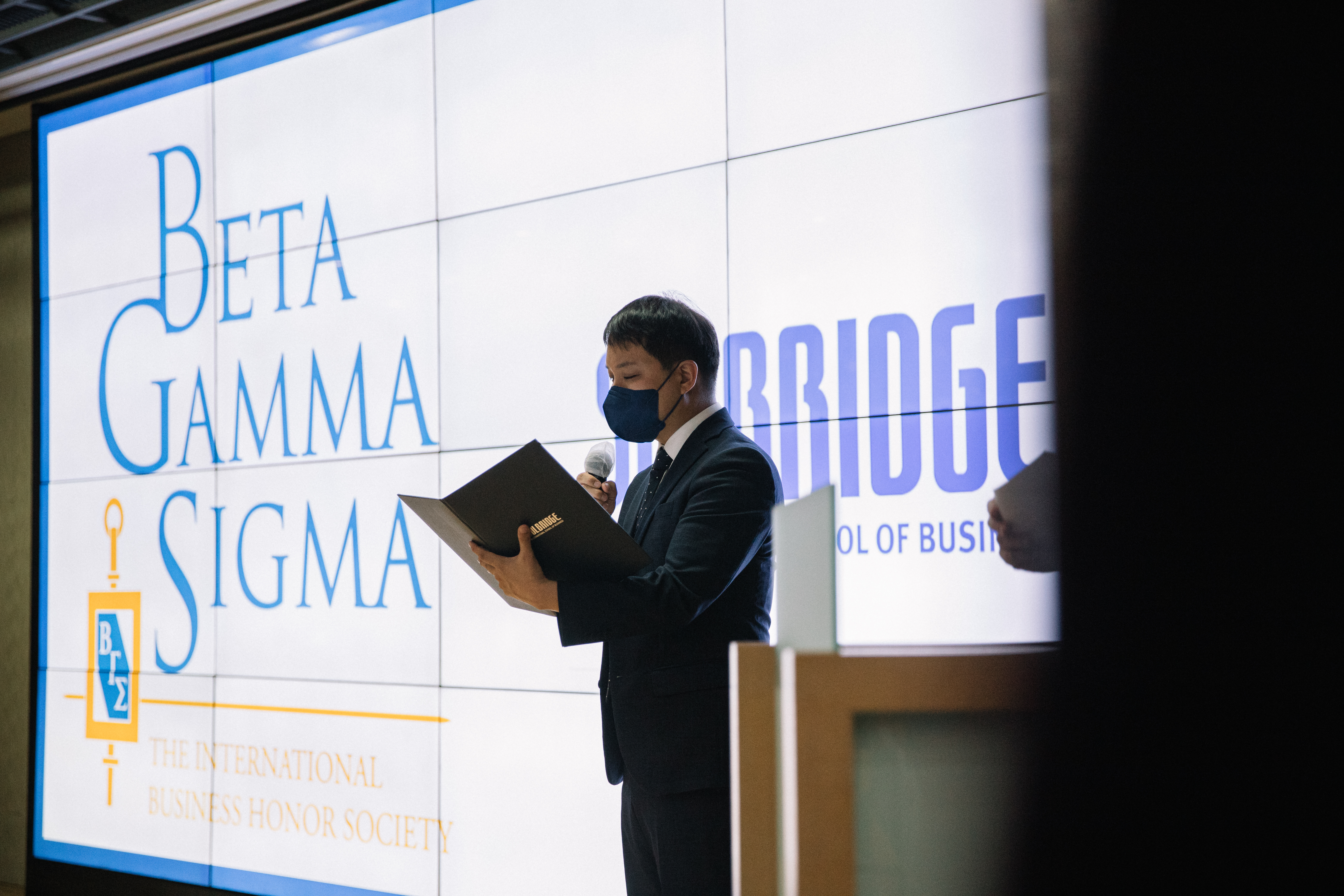 Just a few months after receiving the AACSB "Innovations that Inspire" award, SolBridge International School of Business is celebrating another win, we have been recognized by the Beta Gamma Sigma International Honor Society as a school that has achieved Highest Honors for the year 2021-2022.
Guided by our SolBridge Beta Gamma Sigma Chapter vision: "Become your Greatest Self", our SolBridge Beta Gamma Sigma members have proven their commitment to fostering community, enhancing the student experience at SolBridge, and making a positive societal impact in Korea.
Our SolBridge Beta Gamma Sigma team are proudly involved in the UCLG initiative and represent SolBridge in many ambassador programs, including the program that earned us the Innovations that Inspire award: "Think Global –Act Local". The "Think Global – Act Local" initiative has broken down cultural/linguistic barriers and fostered inclusion in Daejeon and surrounding regions. Through this initiative, there has been an expansion of international exchange and global engagement within Daejeon.
The SolBridge Beta Gamma Sigma team has also focused on enhancing the student experience by assisting in co-curricular activities. Beta Gamma Sigma members readily supported students by serving as academic mentors, by offering various workshops, assisting in convocation and commencement ceremonies, and by hosting the sophomore orientation. Recognizing that students need support and encouragement at all stages of their academic journey, the SolBridge Beta Gamma Sigma chapter hosted a sophomore orientation where they invited six professors to talk about academic development services on campus, the club activities available to students, how to use MySolBridge (our community-building platform), and sharing their own stories of academic challenges and successes.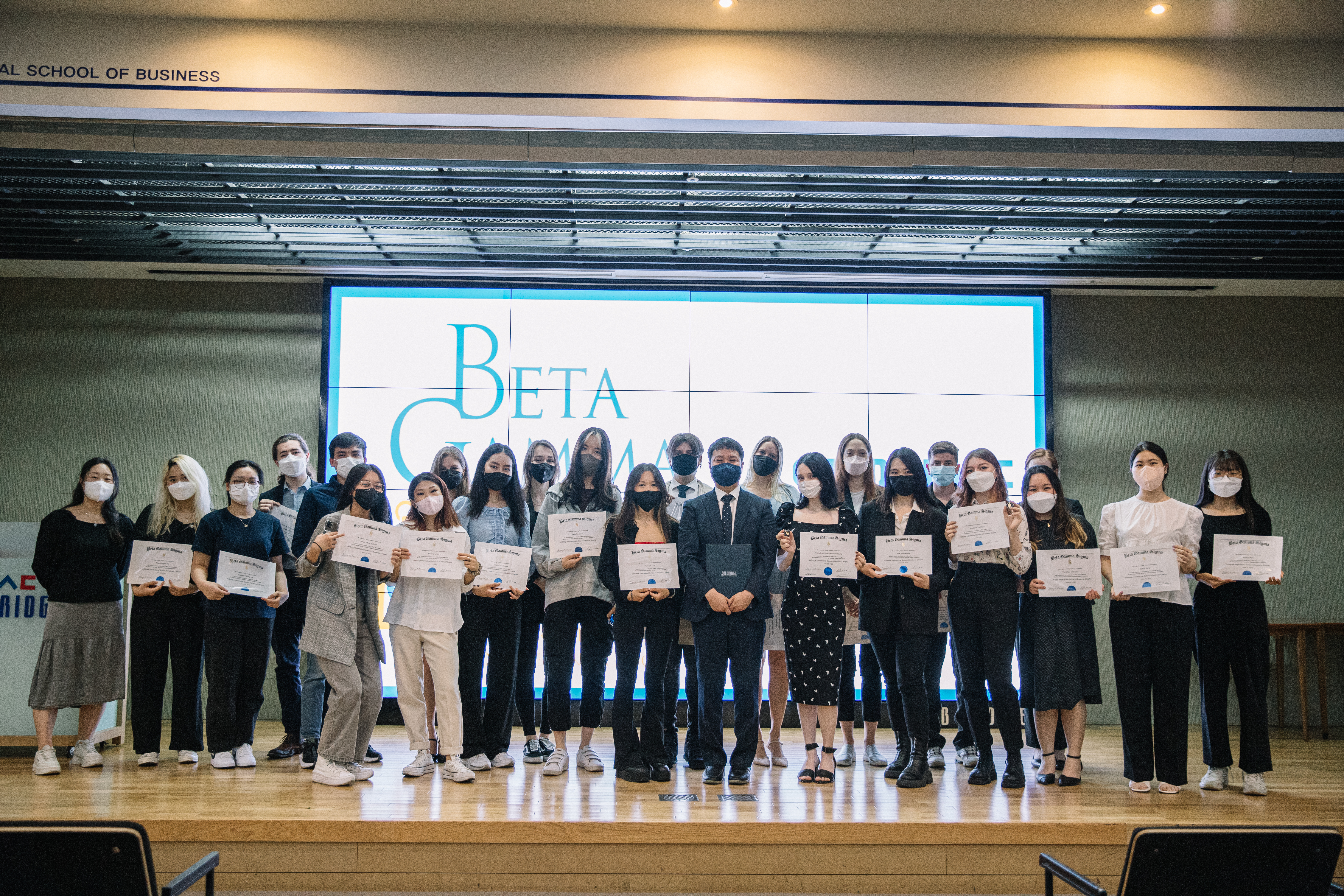 The Mission of SolBridge Beta Gamma Sigma chapter is "to inspire change, honor academic achievement and enrich the lives of others". By receiving this Highest Honors achievement, we have fulfilled this mission and look forward to continue this legacy for years to come.
A heartfelt thanks to our SolBridge Beta Gamma Sigma Officers for their excellent contributions, dedication, and hard work this year, and a special thanks to Dean Joshua Park for supporting and encouraging the SolBridge Beta Gamma Sigma activities and events.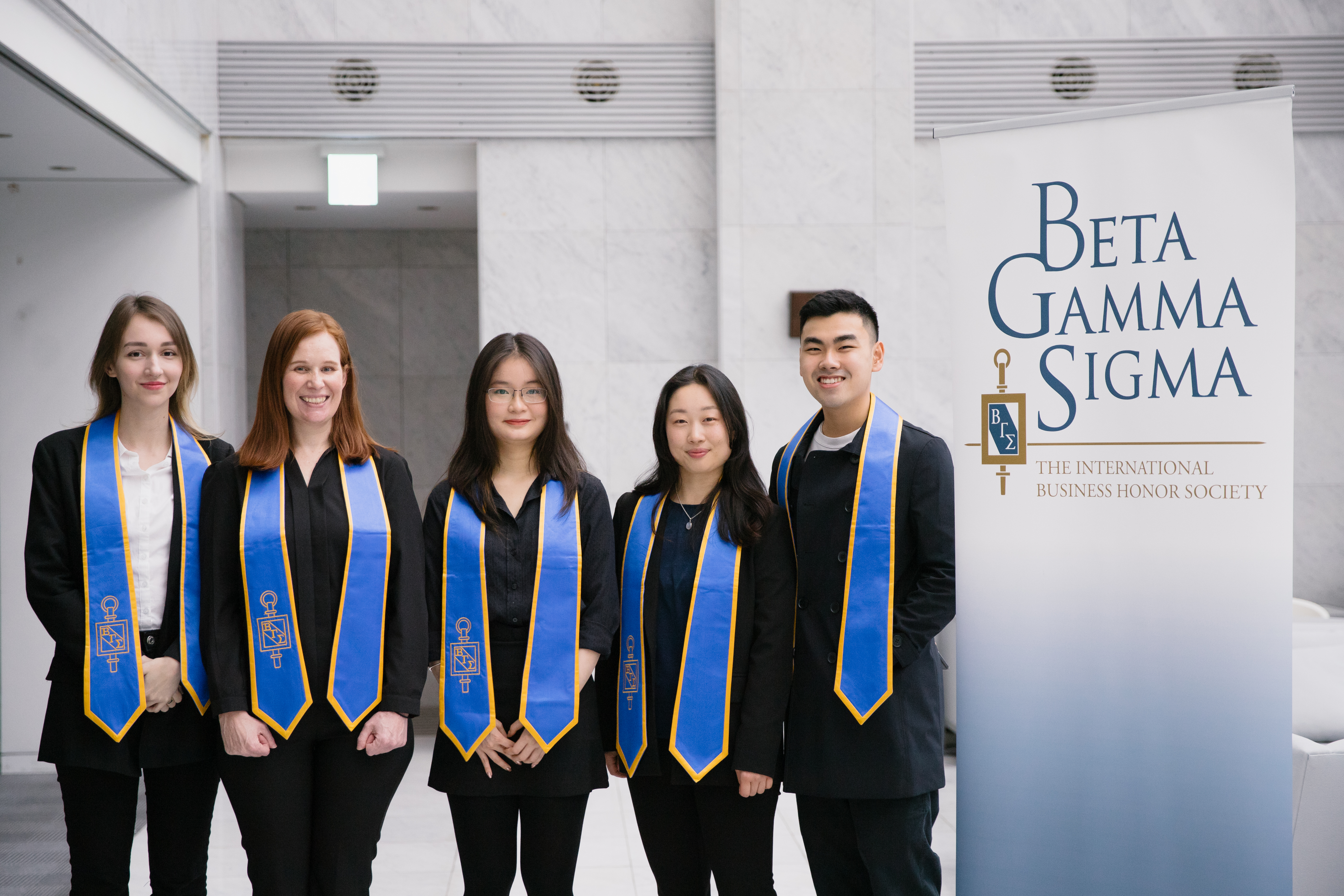 SolBridge Beta Gamma Sigma Officers:
Vuong Do Minh Chau (SolBridge Beta Gamma Sigma President)
Hanne Hopp (SolBridge Beta Gamma Sigma Vice-president)
Nguyen Dinh Long (Design Manager)
Liubov Bratchik (Marketing and PR Manager)
Danielle Swanepoel (SolBridge Beta Gamma Sigma Chapter Advisor)