SolBridge students selected as Global Student Reporters for OGQ Corp
Category : [2022]
|
Writer : SolBridge
|
Date :
2022.07.05
|
Hit : 6,257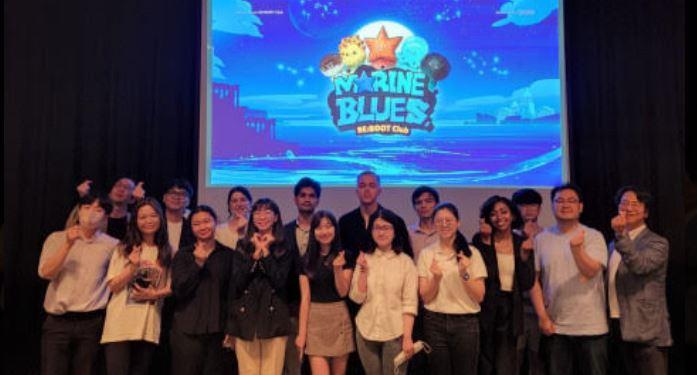 15 chosen SolBridge students were announced at the launch ceremony of the NFT Marine Blues Reboot Club (MBRC) as Global Student Reporters for OGQ Corp – a social platform connecting creators with fans of MBRC.
The student reporters will carry out various activities and missions for two months until August 2022, including discovering new markets and NFT artists. The students went through a rigorous selection process of document screening and interviews. Representing various nationalities, selected students showed fresh ideas, passion, and an interest in NFTs, needed to execute their roles for the next two months.
Through this Global Supporters Program, student reporters are grouped into two teams; OGQ Team and MBRC Team. The OGQ team will search for NFT projects and NFT artists in various countries, while the MBRC team will work as community supporters for different national holders of the Marine Blues reboot club project. A separate reward will also be given to the group selected as an excellent team.
OGQ is operating an IP marketplace, 'OGQ Market', that sells music, stickers, and videos in collaboration with Naver and Afreeca TV. Currently, OGQ is launching the PFP NFT Marine Blues Reboot Club (MBRC), which has redesigned five representative characters of Marine Blues, Korea's first-generation webtoon, and reborn as a new worldview.
Kim Kang-il, head of OGQ Next Commerce, said, "We will have a great synergy effect in expanding the community through supporters' activities of students of various nationalities ahead of the launch of the global project MBRC."
Congratulations to all selected students!
Source: https://www.dailycoinews.com/dailycoinews/article/read.do?articleNo=8211&lang=kr