Hanna Lee; BBA Valedictorian Class of 2019
Category : [2019]
|
Writer : Hanna Lee
|
Date :
2019.06.27
|
Hit : 18,597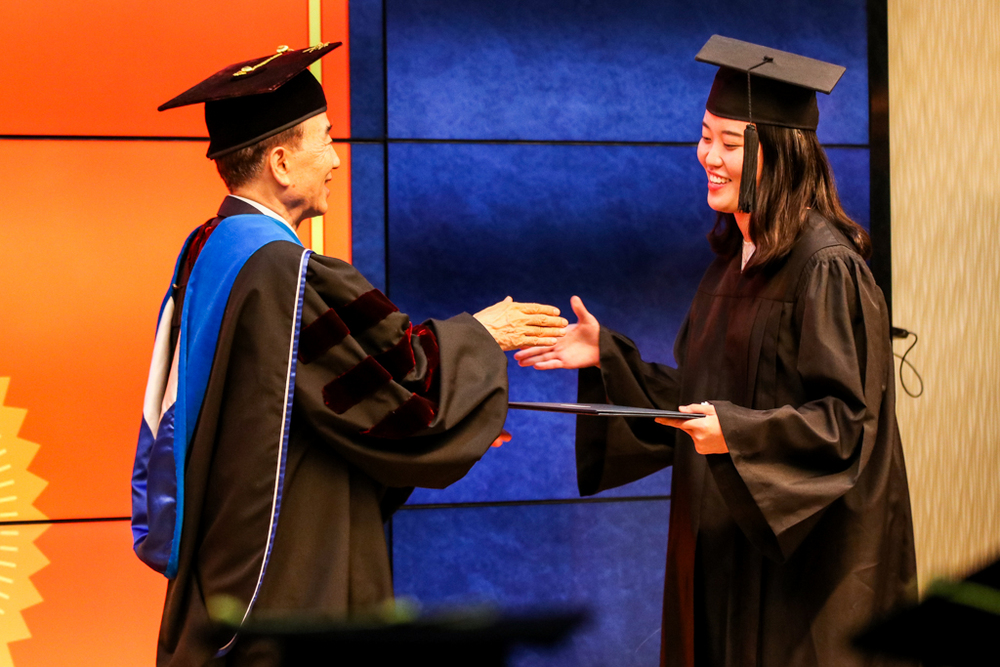 Good morning, thank you, everyone, for attending today. First, I would like to congratulate the graduating class of Spring 2019. Today is a wonderful day that we can congratulate not only ourselves but also our parents, faculty, and staff who helped us get these achievements.
Ladies and Gentlemen, we repeat the process of setting and achieving small and large goals in life. For example, smaller goals can be like exercising in the morning, and larger ones can be getting into a college, getting a job, and so on. The harder the goal is to achieve, the more committed we are. Once we realize the larger goals, we are excited and happy. However, after a few days, we can feel a sense of emptiness. Because, sadly, nobody indeed remembers our accomplishments. Our accomplishments are celebrated for a moment but soon forgotten. At the end of the day, we - the ones who achieved the goals - are the only ones who know our accomplishments.
I am proud of being a student at SolBridge, learning with you all. We were exposed to diverse experiences from debating and learning how to play instruments, to participating in contests. Through these experiences, we created memories, learned our lessons, and most importantly found our own passion. Others cannot define our experiences at SolBridge because we know our value the most. We share the same status: we are all alumni, but we all have different stories, different experiences, and different passions. Once we are in society, during an interview, for example, people will try to evaluate our experience at SolBridge. People can evaluate us on whether we are active or passive with our experiences. If we face these moments, let's just be ourselves. We can be just us, regardless of how society sees us; we have our memories and stories. We deserve to be ourselves. We deserve it.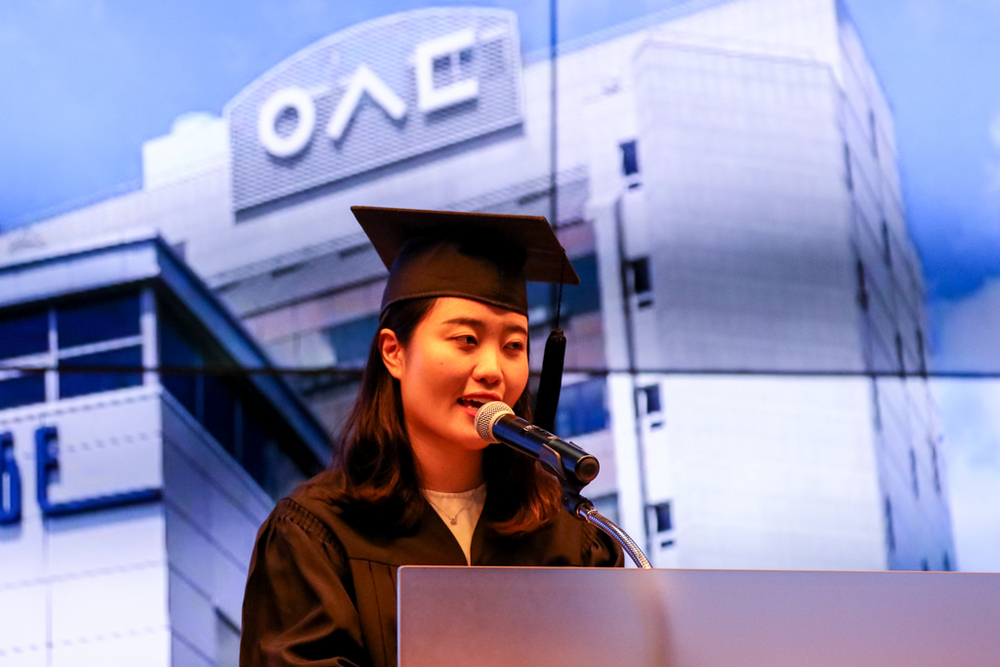 In closing, I would like to say that I am honored and surprised at the same time to be given the recognition of valedictorian. I attribute this award to my parents who always encourage and support me. Thank you for listening to me, and I cannot wait to see what inspiring things we will do in the future. Congratulations.